Animal Reiki I & II Training Class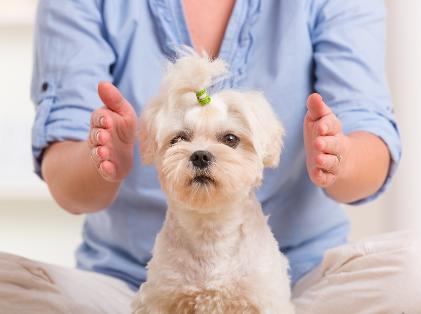 Do you want to deepen your connection to nature? Do you feel called to work with animals, but don't know how to help? Then this class is for you!
In this fun-filled and deeply healing workshop, you will take your place as a member of the Animal Kingdom, and learn how to connect deeply with all types of animals and wildlife.
The Animal Reiki energy received in this course is its own energy, and is a different energy source than human Reiki. The placement given in the class will attune and unify the Animal Reiki energy with your existing Reiki energy and symbols.
This course includes the Animal Reiki Placement which gives the practitioner the ability to channel the Animal Reiki Energy. The course also includes practitioner skills, tools, and techniques. This course is open to all Reiki lineages, and upo
n completion of this fun-filled and comprehensive 2-day workshop, you will be able to offer Animal Reiki treatments to all species of animals.
During the two day Animal Reiki 1&2 Class you will:

Receive Animal Reiki Placements 1 & 2.

Become a qualified Animal Reiki practitioner.

Receive a comprehensive Animal Reiki 1 & 2 Manual.


Receive the Animal Reiki symbol.

Learn the 3 Priorities of Animal Reiki.

Be qualified to give in-"person" and distance Animal Reiki sessions.

Learn how to give Reiki to many different species of animals.

You will learn session techniques, both in-person and distance.

Get experience working with animals in real-time on Zoom.

Learn basics on shelter and volunteer work, and creating your own Animal Reiki business.

A certificate of completion will be awarded at the end of the course.
You must have had Reiki Level 1 & 2 training to register. You will be asked to send your Reiki 1 & 2 certificate once you register.
Upcoming Classes:
Saturday & Sunday, September 23 & 24, 2023, from 10 am to 7 pm EST each day. You may choose to attend either In-Person or Online via Zoom.
Class fee: $495. A deposit of $175 is required to hold your space in the class.
Register 15 days in advance and receive a $35 discount off your remaining balance.
Class deposits are non-refundable and may be transferred once to another class within one year. A second transfer may be done for a $50 administrative fee.