I have a passion for playing with paint, and I have been painting these wooden heart ornaments to give my friends and family since 2019. Then one day in a meditation, I realized I could spread feelings of Love and Peace by sharing these hearts with others as well.
I call them Peace Love Hearts, and shown below are some of the hearts I have painted, sold or given to people. Proceeds from the sales help me to afford to give them away by leaving them in public places for random people to find with the hopes that it will brighten their day and bring a smile to their face. If you would like more information, visit
PeaceLoveHearts.com.
If you are interested in purchasing, please contact me.
Thank you, and wishing you much peace and joy!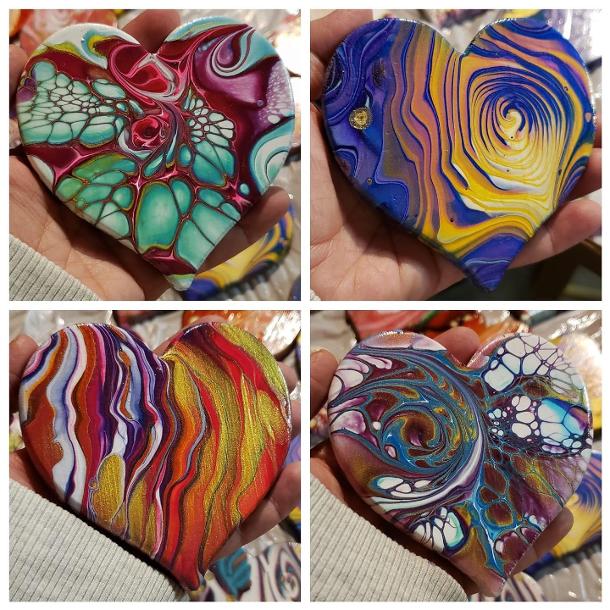 " The essence of all beautiful art, all great art, is gratitude."
~Friedrich Nietzsche