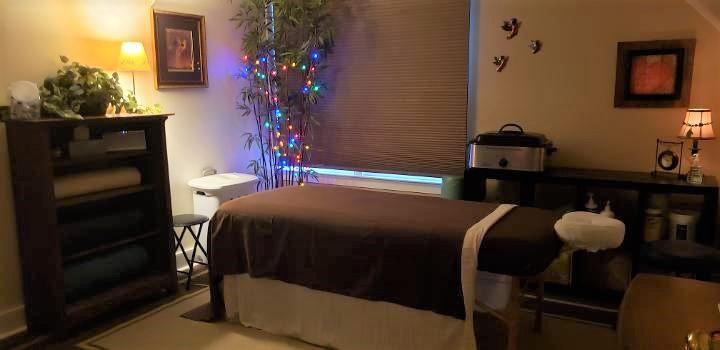 Massage

Deeper Tissue Techniques
Therapeutic Deep Tissue

Neuromuscular Therapy
Reiki

Holy Fire
®
III Reiki Sessions, in person, or on Zoom
Massage Cupping and Gua Sha
Massage & Reiki
30 Min-$65 60 Min-$105 90 Min-$135
Deeper Tissue Therapies and Hot Stone Massage
30 Min-$75 60 Min-$115 90 Min-$145
CBD Massage Treatments
$10 additional to any treatment
Raindrop Aromatherapy Treatment
$25 additional for any hour or longer session
Amethyst Bio-Mat Sessions
30 Minutes - $20, 60 Minutes - $30,
30 Minutes with Foot & Hand Massage - $85
Treat Yourself Royally
The ultimate experience, a two hour massage incorporating aromatherapy to clear your mind, then utilizing a combination of different massage style techniques, along with LaStone Therapy... Absolute Nirvana. $200

Treatment sessions are booked Monday through Saturday, by appointment.
Please schedule by calling 401.743.1001,
Kindly give 24 hours notice. If you cancel with less than 24 hours notice, you will be responsible for the full fee of your appointment session.
Cash, Checks, and Credit Cards accepted